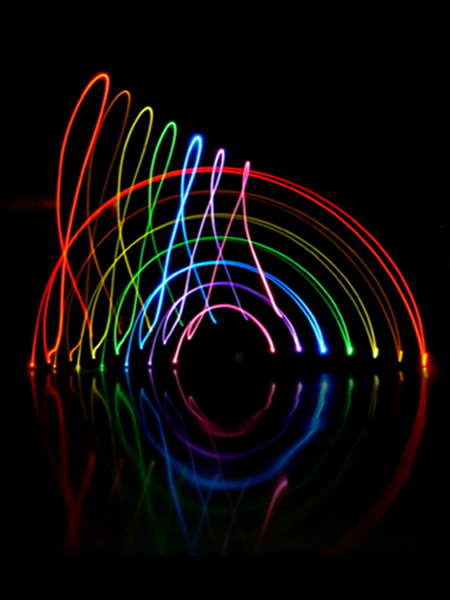 La lumière est visible à l'œil humain. Dans un environnement sombre elle peut être déplacée non seulement pour éclairer sélectivement les parties du sujet de la photographie, mais aussi pour qu'elle même devienne le sujet. Le mouvement ainsi capturé de la lumière révèle alors toutes les traces lumineuses. Une exploration de l'espace par la lumière, le tout dans un instant capturé.
Un seul processus unitaire, un seul mouvement entier total dessiné dans l'espace, le désir d'éclairer, d'illuminer de "mettre en lumière mes photos".
GIVE LIFE TO WHAT'S INVISIBLE AND MAKE IT COLORFUL
Pour plus d'informations sur mon travail,
N'hésitez pas à me contacter.
Light is electromagnetic radiation that is visible to the human eye. It can either be used to selectively illuminate parts of the subject or « paint » a picture by shinning it directly into the camera lens. Putting energy into a reflection of reality exploring the space by stroking lights, all in a captured moment.
GIVE LIFE TO WHAT'S INVISIBLE AND MAKE IT COLORFUL.
For more info about my work,
please feel free to contact me.